Welcome to the La Contessa**** Castle Hotel and Conference Center website!
The Hotel that can be found 25 km's far from Eger, at Szilvásvárad, formerly a lordship of the margrave Pallavicini family, offers you the elegance and tranquillity of extinct times with its 80 double rooms and 650 m2 of wellness section.
In the rooms the Italian furniture and the gentle curtains guarantee the real, unmitigated castle-experience that were developed according to the expectations of the modern man.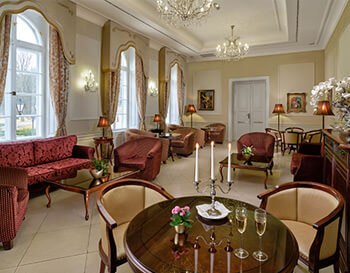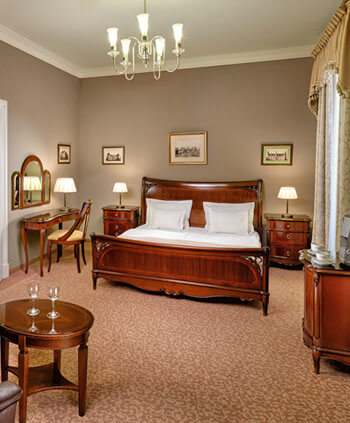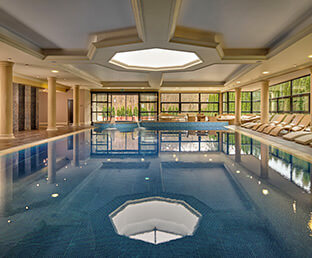 Wedding
Even the story of the La Contessa**** Castle Hotel is rich in romanticism, as according to the unwritten tradition, it was bought as a sort of engagement gift by Pallavicini Alfonz Károly for his fiancée. So each and every corner of the four-star neo-baroque castle guarantees a kind of countess milieu to those couples who choose us on their most memorable day.
DETAILS
Conference
La Contessa**** Castle Hotel offers conference facilities in a unique setting in the heart of the Bükk, in Szilvásvárad.
DETAILS
Wellness
The Wellness section of the Castle gives and exclusiveness experience to the Visitors with its special sidehill localization and the scenery of the Bükk with two panoramic glass walls.
DETAILS
Gastronomy
Come to Szilvásvárad, taste the fresh flavour of the countryside and let yourself be captured by our homemade, freshly baked bakery, ice-creams or the special, seasonable menu.
DETAILS